Glenwood Springs, Colorado
Visit one of America's most fun towns only 2.5 hours west of Denver!
When in Glenwood Springs, do as the locals do: get outside! The city's mild, four­ season climate and easy access to mountains, rivers, lakes and more, make it a haven for those looking to explore beyond the city. From exciting white water rafting to relaxing hot springs pools, your next family vacation is ready for you. One of Colorado's favorite destinations, you'll find adventures in skiing, biking, hiking, skydiving, zip lining and wholesome family fun at Glenwood Caverns Adventure Park.
Water is the main source of many enjoyable activities through millions of years in the making. The healing waters provide the area with hot springs, caverns, rivers and the natural wonder of Hanging Lake, a must-do hike when you come to Glenwood Springs, Colorado.
The charming downtown area is the perfect setting in this western Colorado town offering exclusive boutiques as well as fresh and delicious choice in restaurants. Whether you are hungry for a delicious burger, hometown micro brew or fine dining and a satisfying glass of hearty wine.
Glenwood's a great place, but don't take our word for it, explore our site and start planning your next adventure today. What are you waiting for?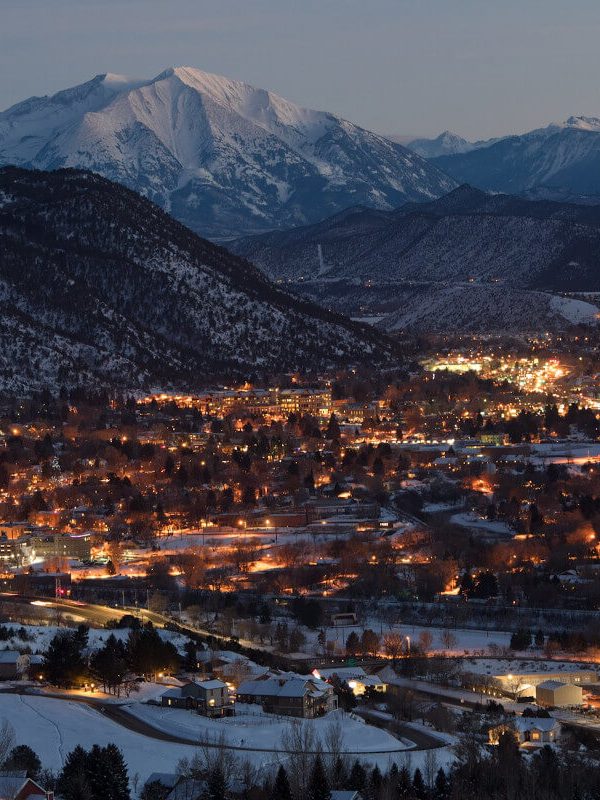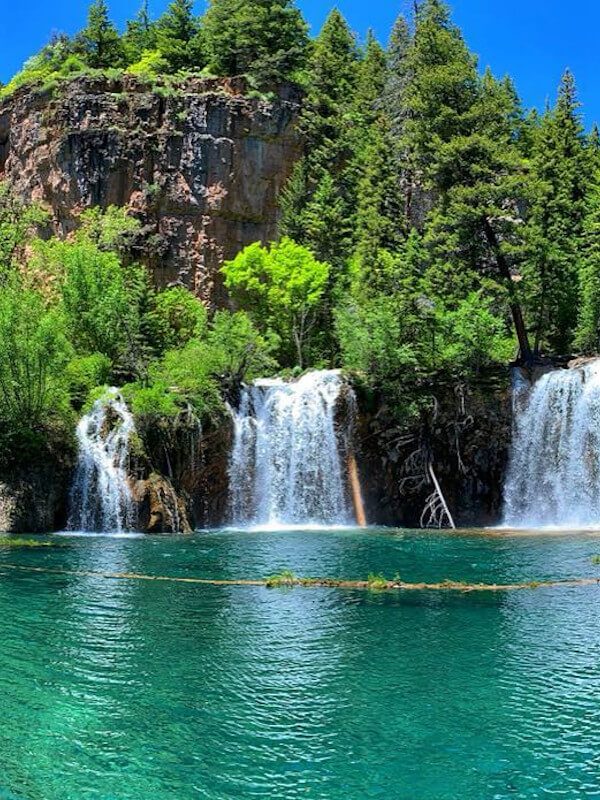 Vacation in Glenwood Springs
There's something for everyone…
Colorado's newest hot springs revitalized and rebuilt from the 1896 West Glenwood Health Spa to the new hot spot offering pure mineral hot springs water in 16 soaking pools of different shapes and temperatures. Experience the relaxation!
American's Only Mountain Top Theme Park offers family fun and adventure on top of Iron Mountain at 7,160 feet above sea level in Glenwood Springs. Amazing caverns, thrilling rides, kid-friendly attractions and activities for the whole family.
The locals favorite only 15 minutes away, Sunlight Mountain Ski area offers 67 trails with an average of 250 inches of snow annually. An affordable winter paradise for families without the big crowds plus a beautiful place in summer and fall.
Glenwood Springs provides plenty of mountain biking and road bike opportunities for riders of all abilities with more than 20 outstanding biking trails for families and those who seek more of a thrill.
Enjoy a rafting trip through Glenwood Canyon or down the Roaring Fork River. From half day trips to class III full day excursions. Get a discount pass to Iron Mountain Hot Springs for a relaxing soak at the end of the day.
If hiking is your thing, you'll find a great list of hiking options from leisurely trails to challenging and energizing hikes, each with incredible views. Some trails offer mountain biking too.